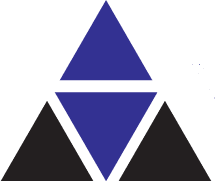 SAVE TIME
You have more important things to do than worrying about maintaining, keeping your site up to date and secure (Like running your business!) Our site maintenance plans help you save time by taking care of important tasks. Having Vortex maintain your WordPress, Joomla and Drupal platform means time and money saved.
YOUR PEACE OF MIND
Our site maintenance plans keep your site seamlessly up-to-date with the latest version of WordPress, Joomla and Drupal and their associated plugins. We perform regular security checks and always backup of your site. If your site needs upgrades to stay compatible with the most recent version of WordPress, Joomla and Drupal, we handle this too.
As we enter 2023, we need to address and discuss website housekeeping:
Security threats to WordPress and Drupal increased in 2022, and show no signs of letting up in 2023.
Throughout the year, we have constantly kept one step ahead in terms of security, but we must stay vigilant.
One major component of this vigilance is to perform software updates as soon as they are available; this is what we refer to as site maintenance.
WordPress (WP)/Drupal, its installed templates, and all of its plugins must be updated on a continuing basis in order to provide safety,
not only to your site, but also to all sites on our servers.
As soon as a security threat is discovered in a version of WP, i.e. WordPress 5.8.1 or Drupal, i.e. Drupal 9.2.x
WP and Drupal will immediately release a version that patches up that security risk, i.e. WordPress 5.9 RC2. and Drupal 9.3.0
In addition, some updates include improved functionality and new features, keeping your site cutting edge.
WP and Drupal will sometimes update its core versions several times a month.
These updates must be applied manually, as soon as they are released and tested, to make sure they do not conflict with existing themes and plugins.
Usually when there is a core WP or Drupal update, themes, modules and plugins will require a manual update as well.
These updates take maybe two or three minutes to apply, and pose little to no risk to the infrastructure of the site.
All of these updates are covered by our flat maintenance fee.
It does happen that platform updates will occasionally break a site, theme, plugin or module that utilizes old code.
When this occurs, we have to diagnose and fix the incompatibility.
The time required to debug and fix problems resulting from maintenance updates is NOT covered by your maintenance agreement and will be billed at your hourly rate.
Maintenance is mandatory, not optional, for all live sites, regardless of where it is hosted.
Please note that the hard cost of hosting your site, and content editing is not included in this fee.
Hosting is billed separately.
Content editing and updating on your site is at your discretion and billed hourly, as needed.
The Maintenance Plan
For 2023, Vortex Business Solutions once again is offering a simple, flat fee, year-long WordPress/Drupal maintenance package.
This package will cover all maintenance done in the year 2023.
The price of this package is based on the amount of time your website required for maintenance in 2022.
For most of our clients the monthly flat fee rate remains the same; for some of our clients the fee may increase and for others it will decrease.
If you have a website that was launched in 2022, we use an aggregated monthly fee based on the average maintenance required by our clients, predicated on site complexity and plugins used.
If you do not pay for our maintenance package in a timely manner, we will continue to make updates to the core, modules, plugins and themes.
You will be billed for all time spent on your site at a rate of $115./hour on a quarterly basis, with no discount.
**Please note: Invoices can now be paid by ACH, almost any Credit Card: Visa, MasterCard, Maestro, American Express, JCB, Discover, Diners Club, Union Pay, Google Pay, Apple Pay, or Paypal.
The safety, protection, functionality and up-time of your website is of utmost importance to Team Vortex.
We promise to do our very best to continue your site security, protection, and service through 2023.
Why Do Website Maintenance?
Protect Against Security Exploits
Get the Latest Features
Faster Site Performance
Better Visitor Experience
Why Use Vortex To Maintain My Site?
WordPress, Drupal and Plugins Updates Can Cause Unexpected Issues
Consistent and Scheduled Maintenance
Focus On Your Business – Let A Professional Focus On Your Site
We Have The Tools – We Monitor Your Site, So You Don't Have To
Your Business Is Our Business – We Want You To Succeed
Why not update my own plugins?
The main reason – the unexpected. Plugin updates can sometimes unintentionally conflict with other plugins, or even WordPress itself. This may cause a malfunction on your site, or perhaps even shut it down. (The dreaded white screen). We are experienced in dealing with plugin update problems, and we will work through them to keep your site running.
Another reason – time. Plugins are updated very frequently for bugfixes, security patches, new features, and to remain compliant with a new release of WordPress and Drupal. It takes time to keep up with the flow of plugin updates on your site. We have the tools and the system to handle the updates, so you don't have to.
What happens if my site breaks when you update my core, my plugins, or my themes?
If we can fix your site immediately, we will. We will then send a notification email to your account contact address, notifying you of the situation. If the fix cannot be done immediately, we will roll the site back to the most recent backup, and send you an email, asking you how you would like to proceed.
Kaizen (Constant Improvement)
We are constantly looking to improve our service.
If you have any questions or concerns, we would appreciate your feedback.
A Successful Website is Never Finished
Your website is the bricks and mortar of your business. Monthly updates and improvements to your site are vital to keeping it growing. We provide d